Corbin Dental places high quality, lasting dental crowns that will enhance your natural smile. Dr. Bruce and Dr. Richard Corbin have many years of experience placing crowns and improving the health and appearance of their patient's smiles. They recommend this popular restoration for a number of restorative and cosmetic reasons. Whether you need to replace an existing cap or need a new one placed, Corbin Dental in Jackson Heights, NY can create a custom dental crown that looks and feels like a natural tooth.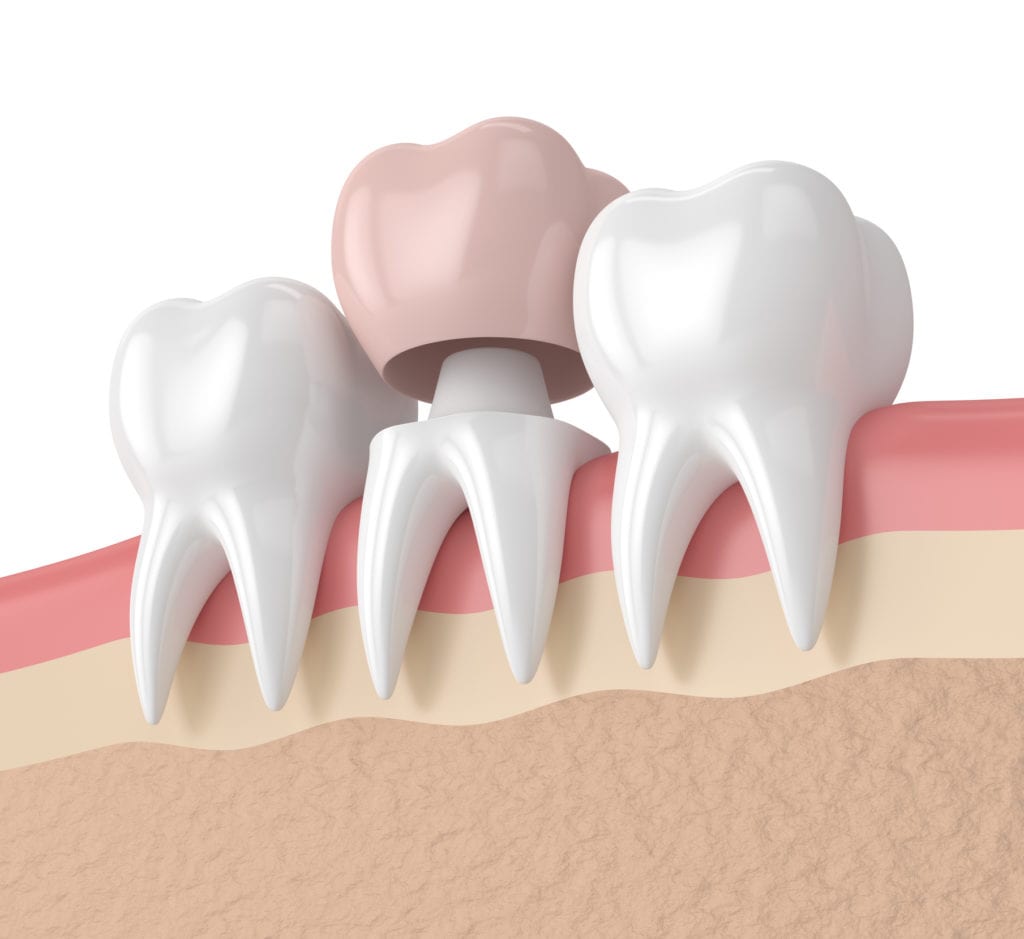 Dental Crowns in Jackson Heights, NY
A dental crown covers the entire tooth like a cap and is permanently bonded into place. This fixed prosthetic restoration is used to restore and protect a vulnerable or damaged tooth. They are custom made from impressions taken of your tooth so that they will fit perfectly over that tooth. Corbin Dental places all types of dental crowns depending on your aesthetic needs. The crowns our dentists in Jackson Heights, NY provide will feel and function just like natural teeth.
Is a Dental Crown Right For You?
A dental crown is widely used by dentists for restorative and cosmetic reasons. They provide strength, aesthetics and offer lasting, durable functionality. The longevity of a crown will depend on the type of material it is made of. Your Corbin Dental dentist may recommend a dental crown for any of the following dental problems or cosmetic concerns:
Repair damaged or worn teeth
Restore balance to the bite
Support a dental implant or bridgework
Protect teeth that have undergone root canal therapy
Improve the appearance of misshapen, discolored or misaligned teeth
The Dental Crown Process
Your dentist will first need to complete a thorough evaluation to determine if a tooth crown is the right treatment for you. After that, they will prepare a personalized treatment plan to address your health concerns and cosmetic goals. The process of getting a dental crown placed will require several trips to our Jackson Heights, NY dentist office.
At your next appointment, your dentist will numb the area around the tooth before preparing it. He will begin by removing the old crown or filling and then he will remove the decay, damage and enough tooth structure to securely place the crown. Dental impressions will be taken and the mold will be used to fabricate a custom dental crown. A temporary crown will be placed until your permanent one is ready.
Your custom dental crown will be fabricated in a dental lab and sent to our Jackson Heights, NY dentist office when completed. At your last appointment, we will try it on to ensure a proper fit. Once you are satisfied with the look and fit, the dental crown will be permanently bonded to the tooth and gently polished.
Implant Supported Crowns
Corbin Dental uses dental crowns to restore dental implants for patients missing a single tooth. An implant supported crown is easier to care for and will last much longer when compared to other tooth replacement options. While the implant itself will last a lifetime, the dental crown may need replaced every fifteen years but can last a lifetime if cared for properly.