OUR TECHNOLOGY AT CORBIN DENTAL
Technology of all kinds has greatly impacted the field of dentistry in many ways. From digital x-rays to advanced lasers for addressing many dental problems, technology can improve the accuracy of diagnostics. We can almost guarantee more predictable treatment outcomes, and better patient experiences with less discomfort and downtime.
Corbin Dental is a family dental practice in operation for over 75 years. We incorporate a wide range of dental technology into our two dental office locations serving Long Island. Dr. Richard and Dr. Bruce are cosmetic and restorative dentists who utilize the latest technology for the benefit of our patients.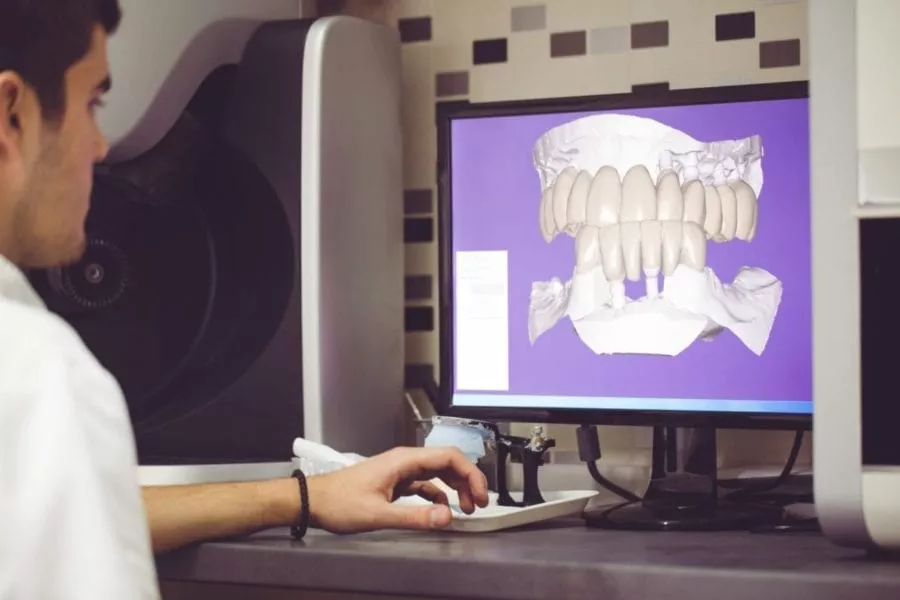 DIGITAL DENTISTRY IN QUEENS, NEW YORK
Our offices are digital dental practices with digital record keeping, diagnostics, and scanning for the best possible patient experience. You will not find comparable and efficient dental care elsewhere in Queens.
INTRA-ORAL CAMERA
The intra-oral camera is a handheld device. It takes high-resolution digital images of your mouth for use in spotting the early signs of damage, disease and decay. This enables our team to provide interventional care before complex problems arise. The imagery it provides can also help patients see and understand the status of their oral health, and any dental concerns we discover.
DIAGNODENT
A cavity screening technology, DIAGNOdent detects cavities that are invisible to the naked eye. It uses laser energy to detect minute changes in tissue and tooth structure for early cavity detection.
3-D CBCT SCANNING
In-office 3-D scanning allows for a more thorough and in-depth evaluation of all aspects of a patient's oral structure. We use this in treatment planning for many complex procedures, including implant dentistry. We can take care of your complex dental care needs under one roof, without the need to see multiple specialists.
DIGITAL IMPRESSIONS
No more messy, gooey impression trays and uncomfortable visits! We take digital impressions using a convenient and comfortable handheld device. We will use digital impressions when we need to create custom restorations, for orthodontics, and much more.
LANAP® LASER DENTISTRY
Dental lasers have revolutionized many dental treatments and especially periodontal therapy. Corbin Dental offers LANAP® laser dentistry for the treatment of gum disease and gum recession. We can use dental lasers to treat gummy smiles and other concerns with accurate and effective results.