CROOKED TEETH AT CORBIN DENTAL
Crooked teeth and malocclusion can detract from the appearance of your smile. In addition, teeth that cross over one another create dental problems related to the fit and function of your bite. Corbin Dental provides orthodontic care for children, teens, and adults to straighten smiles and improve their oral health.
Dr. Richard Corbin and Dr. Bruce Corbin work with patients on an individual basis to evaluate their needs, and offer appropriate recommendations for orthodontic care. Our dentist offices in Oyster Bay and Bayside, NY offer several types of short-term orthodontics to meet your malocclusion needs.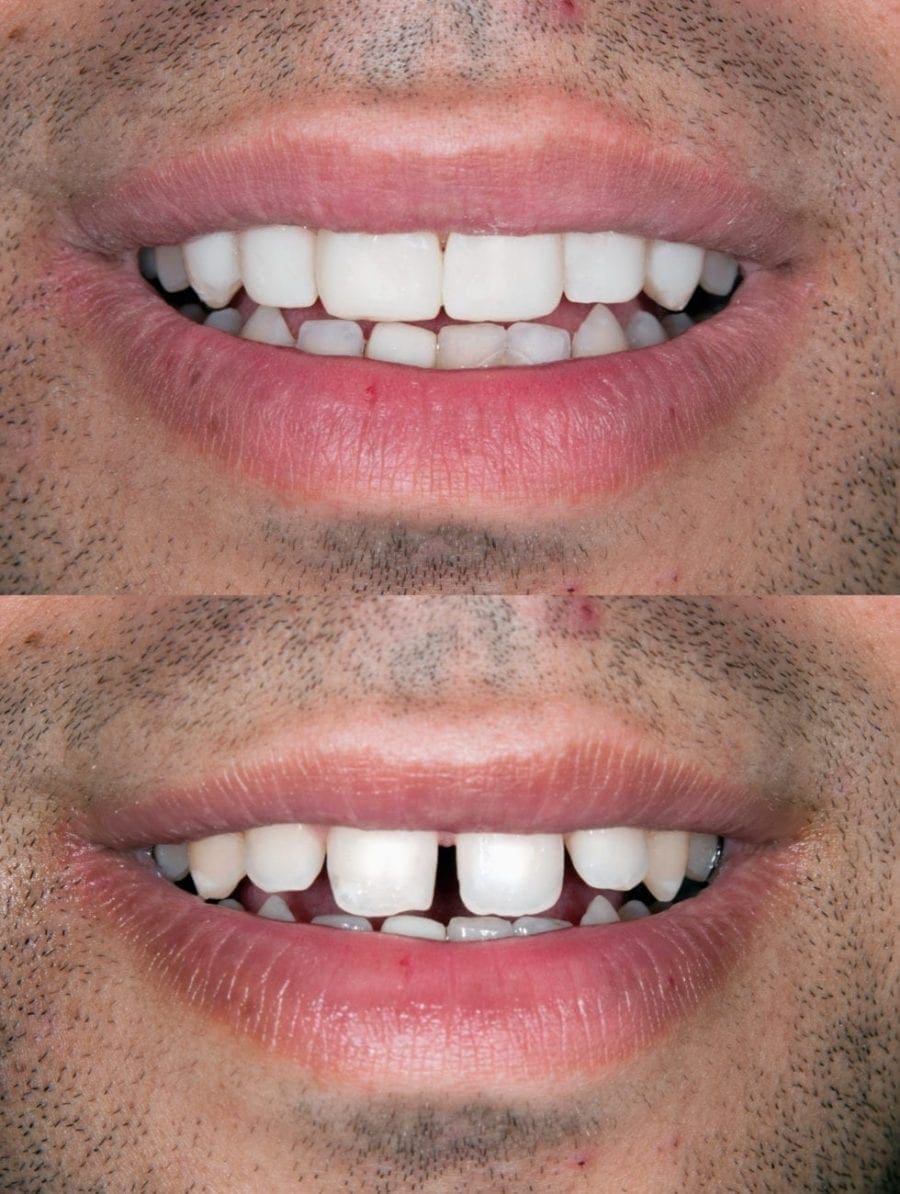 WHY STRAIGHTEN MY CROOKED TEETH?
A straighter smile is also a healthier smile. Crooked teeth can present challenges for keeping them clean and avoiding common dental problems; such as decay and gum disease. Moreover, it becomes more difficult to reach all tooth surfaces when your teeth do not properly align.
Crooked teeth can also create bite problems, preventing the teeth from making proper contact when biting. This can lead to tooth damage, teeth grinding and TMJ related disorders. Straightening your teeth can rebalance your smile and create a more stable, comfortable bite.
AM I A CANDIDATE FOR SHORT-TERM ORTHODONTICS?
The first step in developing a treatment plan to address crooked teeth and malocclusion is to perform a comprehensive exam. Your Corbin dentist will evaluate all aspects of your bite to determine the most suitable solution for you or your child. Short-term orthodontics can include Invisalign clear aligners.
Invisalign is a clear aligner system that can discreetly and comfortably fix a wide range of concerns. Invisalign is suitable for teen and adult patients. We complete all of the steps in our local Long Island dental offices. There will be no need for you to see multiple orthodontists!
HOW TO STRAIGHTEN A SINGLE CROOKED TOOTH
Do you have a single crooked tooth or two that you want to straighten, but don't want a full orthodontics treatment plan? A crooked teeth or two can create opportunity for bacteria to prosper, hide tooth cavities, and even affect your confidence. Consider porcelain veneers to hide the appearance of a single crooked tooth.
Porcelain veneers are a popular cosmetic dental treatment that can address a variety of dental concerns. They can give you a dramatic new look in just one visit. Porcelain veneers not only improve the aesthetic of your smile but the long-term function as well. Our dentists at Corbin Dental offer porcelain veneers to improve the aesthetic of your smile and provide patients with the beautiful smile they've always wanted.
Porcelain veneers can address:
Gaps between teeth
Discolored teeth
Misshapen teeth
Crooked teeth
SCHEDULE A DENTAL EXAM
Patients can enjoy the convenience of receiving dental veneers in our Long Island NY dental office. Dr. Corbin has years of experience crafting and creating a beautiful smile for patients seeking to improve their smile. Our dentists have advanced training and experience addressing a range of dental concerns and producing high-quality results.
If you have any questions about how we can straighten your crooked teeth, call Corbin Dental or schedule an appointment online today. We will address your tooth misalignment issues once-and-for-all.