Are you searching for a new local dentist office near Brookville, NY?
Corbin Dental is currently welcoming new patients to join our dental family. We see patients from many local areas including Brookville, NY. Corbin dental is a family dentist office that treats patients of all ages. Our dentists, Dr. Richard Corbin and Dr. Bruce Corbin, specialized in maintain, restoring, and enhancing smiles. No matter what you are seeking, they can help you with all your dental health needs under one roof.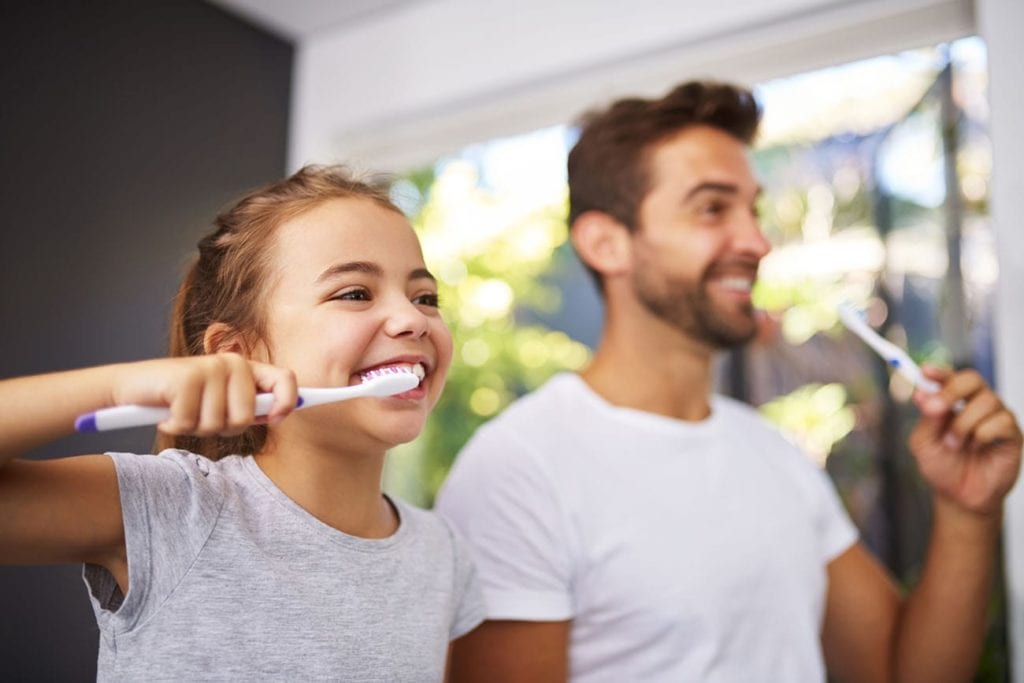 Offering All Your Dental Needs Under One Roof
Dr. Richard Corbin and Dr. Bruce Corbin are highly trained and experienced dentists that can address any concern you have with your oral health. In addition to talent, we also use modern dental technology to properly diagnose and treat a full array of dental concerns.
Maintaining Healthy Teeth and Gums
Preventive measures must be taken by everyone to maintain healthy teeth and gums. Your preventive oral hygiene routine should include at-home oral care and regular visits to our Brookville, NY area dentist office. At-home care includes brushing your teeth at least two times a day with a fluoride based toothpaste and flossing at least once a day. We recommend visiting us for a routine dental exam and teeth cleaning every six months. Taking these preventive measures will ensure that your teeth and gums remain as healthy as possible.
Providing Solutions for Periodontal Disease
Gum disease is the leading cause for tooth loss and should be taken seriously. It is easy to avoid if you take the necessary steps to maintain health teeth and gums. When treated promptly, gum disease can be reversed. However, there are many people who do not even know they have periodontal disease or ignore the signs. Corbin Dental offers gum disease treatment for all stages of this inflammatory disease. We are LANAP® certified! This is a minimally-invasive laser-guided treatment that will help restore gums to full health.
Restoring Health and Function
Corbin Dental can restore and repair teeth that are damaged or missing. Patients who have damaged teeth, missing teeth, or an uncomfortable bite can trust Dr. Richard Corbin or Dr. Bruce Corbin to correct the problem with their full array of available restorative dentistry treatments. Whether you have neglected your teeth for years or suffered from an injury, we will find the right solution to help you regain health and function.
Improving the Appearance of your Smile
A smile makeover is a process that uses one or more cosmetic treatments to improve the appearance of your smile. Dr. Richard Corbin or Dr. Bruce Corbin can analyze your smile and listen to your concerns to find the perfect treatment to help you get the results you want. It does not matter if you want dramatic or subtle results, we have the experience and training to guarantee great results.
---
Dr. Richard Corbin and Dr. Bruce Corbin are currently welcoming new patients from the surrounding areas including Brookville, NY. To schedule a dentist appointment, call our office today or you can request an appointment by filling out the form online.
DISCOVER YOUR BEST SMILE
Book Your Appointment Today
Corbin Dental in Bayside and Oyster Bay are a family owned and operated Bayside and Oyster Bay dentist offices for patients of all ages. Our team is committed to improving smiles through patient-focused comprehensive dentistry.
NAVIGATION LINKS