Contact Corbin Dental today to learn more about our dental services.
Welcome to our Dental Office in Bayside, NY
Welcome to the Corbin Dental location near you in Bayside, New York. We are your Bayside dental practice and full-service family dentistry for all of your dental care needs. This includes restorative dentistry for patients with missing or damaged teeth and cosmetic dentistry treatments for patients who want to improve the appearance of their smile.
Corbin Dental in Bayside is a family-owned and operated Bayside dentist office for patients of all ages. Our team, which you will meet below, is committed to improving smiles through patient-focused comprehensive dentistry. Furthermore, we take a team approach to your dental care. We ensure your visit and treatment are tailored to suit your dental needs.
DENTAL SERVICES IN Bayside, NY
Our team strives to make your visit as comfortable and convenient as possible, no matter what your dental care needs are. We offer a wide range of services, including: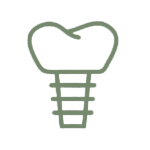 We provide dental implants as a solution for missing or damaged teeth. Dental implants are artificial tooth roots that are surgically placed into the jawbone and act as a sturdy base for a replacement tooth or bridge.
We offer comprehensive family dentistry services for patients of all ages. Our staff utilizes state-of-the-art equipment to provide personalized and compassionate care to meet the unique dental needs of every patient.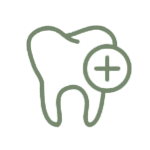 Dental bridges are a fixed prosthetic device that fills the gap created by one or more missing teeth. We use high-quality materials to create a natural-looking and functional bridge that improves oral health and restores a patient's smile.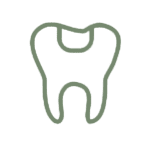 Dental emergencies can include severe toothaches, knocked-out teeth, broken teeth, and oral injuries. In these critical situations, prompt attention is crucial to alleviate pain, prevent further damage, and preserve oral health.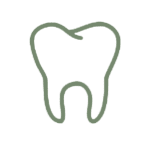 These aligners are virtually invisible, making them an attractive option for individuals who wish to straighten their teeth without the aesthetic drawbacks of metal brackets and wires.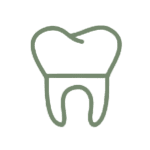 We offer dental crowns as a solution for damaged or weakened teeth. Dental crowns are custom-made prosthetic devices that cover the entire tooth, restoring its shape, size, and strength.
What Our Other Patients Are Saying
Brandon Lewis
April 30, 2023
By far the best dental experiences I have had are with Corbin Dental. Dedicated to my specific needs, their team goes over & above to explain the options and implement the restorative process with care and precision. They are my forever Dental-Team!
Maria Piccinno
April 25, 2023
The office is so friendly and kind!!!! Michelle takes such good care of me. Also the lovely receptionist, Angela was very kind. Overall, I highly recommend because the care and concern they exhibit makes me feel so calm.
Norma Gonzalez
April 25, 2023
They were up front with the cost and very thorough with their exam. As a professional in the medical field I respect that.
Joseph Thomas
April 19, 2023
my implant session was painless, quickly performed and nicely managed with care and precision.
Cristal Rosario
April 14, 2023
An amazing team of people
Kathleen McGovern
April 10, 2023
The entire staff are the most caring and professional people you will ever meet. Chair side manner is very important and Corbin Dental gives the best chair side manner I have ever experienced. With the The Corbin Dental practice you can be assured that you will have the finest care. Thank you Corbin Dental!
katarina serrano
April 6, 2023
best dental experience . Great service so understanding
Simply the most friendly and professional service you will ever experience!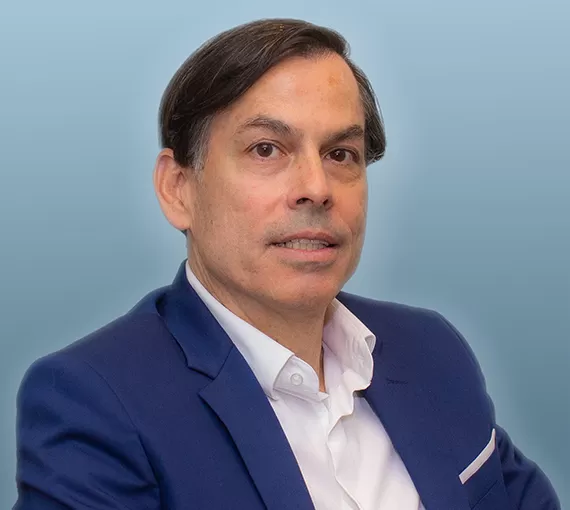 For more than 30 years, Dr. Bruce Corbin and his dental office staff have delivered personalized and compassionate dental care to his patients in a pleasant, comfortable, relaxing office for an enjoyable dental experience. Knowledge is everything to Dr. Bruce Corbin. He has passion and tireless drive to ensure that he provides the latest dental techniques. Dr. Corbin graduated from The University of Pennsylvania School of Dental Medicine in 1992. He then went on to complete advanced training in full mouth reconstructive and prosthetic dentistry from New York University Dental School in 1999.
Dr. Richard S Corbin is a 1989 graduate of Columbia University's School of Dental and Oral Surgery. After graduation from dental school, he completed a general practice residency program at St. Lukes-Roosevelt Hospital in Manhattan. Dr. Corbin performs all phases of general dentistry with an emphasis on cosmetic dentistry.He is currently a member of the Academy of Cosmetic Dentistry, American Dental Association, New York State Dental Association, and New Jersey State Dental Association.
MARY SCARETTA
OFFICE MANAGER
Mary has been in the dental field for over 40 years and with the Corbin Family for over 24 years. You can always see Mary welcoming patients in with warm hugs and a smile because she considers them as part of our family.
DIANA BETANCOURT-ARBOLEDA
REGISTERED DENTAL HYGIENIST
Diana graduated from the Dental Hygiene Program at the New York City College Of Technology, where she served as Vice President of the Student American Dental Hygiene Association. She is certified in CPR, administering Local Anesthesia and Nitrous Oxide. So she will provide a comfortable and stress-free dental experience.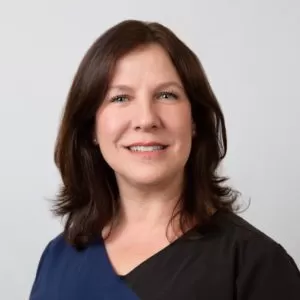 MICHELE WITTLEDER
REGISTERED DENTAL HYGIENIST
Michele graduated with honors from the SUNY School of Dental Hygiene at Farmingdale in 1996. She has been in the dental field for over 30 years and with the Corbin family for over 18 years. Warm-hearted and gentle are just a few words to describe her as she makes your cleaning experience comfortable and peaceful.
JENNIFER ROSARIO
DENTAL ASSISTANT
Jen has always had a passion for the dental field. She enjoys helping change each patients lives, one smile at a time! She has two girls whom she calls her princesses and enjoys taking them to the park, the pool and teaching them new tasks every day.
RESTORE BALANCE TO YOUR SMILE AT OUR BAYSIDE DENTIST OFFICE
Achieving a balanced, functional smile is essential to maintaining the best oral health. Firstly, as experienced, quality dentists in Bayside NY, our team understands the importance of building a stable and healthy smile. Secondly, we provide comprehensive dental care to all of our patients that want to improve the overall health and function of their smile. This means that you can receive ALL of the dental care services you need under one roof.
Thirdly, our office takes a modern and comprehensive approach to dental health. By using advanced laser and digital technology we are able to foster a more interactive patient experience. We build an in-depth personalized treatment plan with your input to deliver exceptional dentistry to each of our patients.
We take the time to understand your needs and explore all viable options. Your comprehensive treatment plan never includes unnecessary services. Whether you require repair for damaged teeth, tooth replacement for missing teeth, or full mouth rehabilitation, our team at Corbin Dental in Bayside can deliver the dental care you need near you.
Hours
Monday: 9:00 AM – 6:00 PM
Tuesday: 10:00 AM – 7:00 PM
Wednesday: 9:00 AM – 4:00 PM
Thursday: 9:00 AM – 7:00 PM
Friday: Closed
Saturday: 8:00 AM – 2:00 PM
Sunday Closed
Book Your Next Dental Appointment With Corbin Dental