Realigning your crooked or misaligned teeth will improve their appearance, giving you more confidence when you smile and talk. It is also important to seek crooked teeth treatment for oral health reasons. Properly aligned teeth are easier to clean which will help avoid gum disease and tooth decay. Corbin Dental in Bayside, NY is proud to offer Invisalign® treatment to our patients seeking teeth straightening treatment and better oral health.
The Invisalign clear aligner system is a convenient option for teens and adults who would rather have a discreet treatment option. Invisalign® clear aligners at our dental office can properly address dental concerns, such as:
Open bite
Underbite
Overbite
Crossbite
Uncomfortable metal braces
Orthodontic relapse in adults
Gaps between teeth, also known as diastemas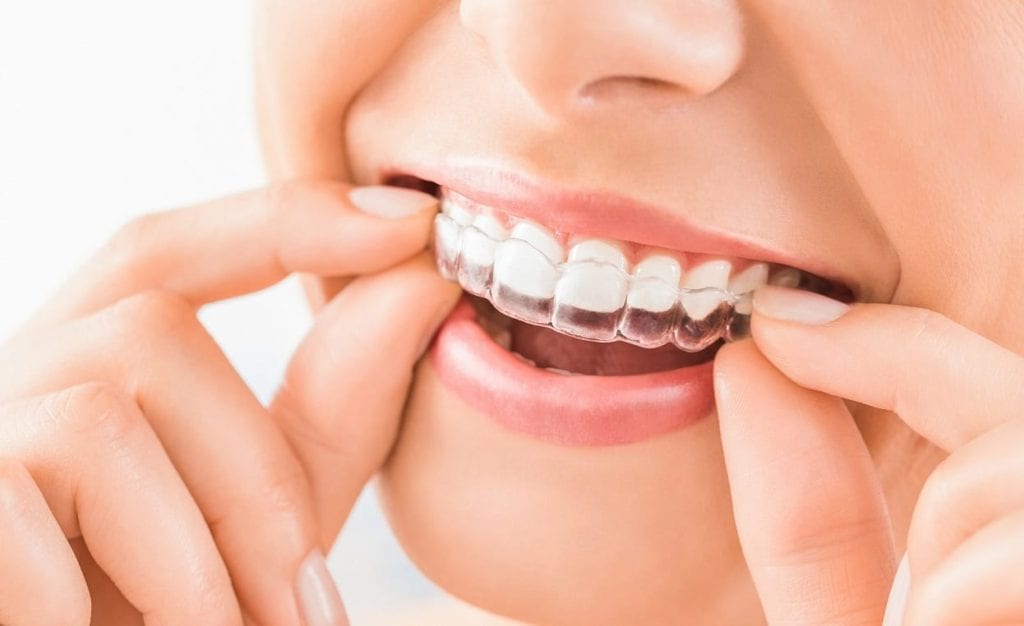 What is Invisalign®?
This teeth-straightening system is comprised of a set of aligners that are made of SmartTrack® material. It is a layered polymer material that is patented specifically for Invisalign. This hard-soft plastic is clear, thin, and very durable. Similar to retainers, the aligners are molded to your teeth for a customized fit that is also comfortable.
The Invisalign aligners will apply a constant force to your teeth that will gently shift your teeth into the desired position. Each set of aligners is worn for one to two weeks. These virtually invisible aligners should be worn for about 22 hours a day and only removed to eat, brush, and floss. They offer many more benefits when compared to traditional braces:
Shorter treatment times
No dietary restrictions
More comfortable
Removable
Discreet and hardly noticeable
No risk of tooth enamel staining
Invisalign Treatment in Bayside, NY: How it Works
The process will begin with a thorough consultation and examination. Your Bayside, NY dentist will examine your entire mouth, especially the fit and function of your bite. 3-D digital images will be taken of your teeth to get a precise picture of your teeth. If we determine Invisalign can properly treat your dental concerns and straighten your teeth, a personalized treatment plan will be drafted using 3-D imaging software for the most precise fit.
These sophisticated images will be used to map out a custom treatment plan that will gently move your teeth into alignment. We will be able to show you step by step how your smile will transform and the final result.
Your clear aligners will be created at the Invisalign lab once they receive your customized treatment plan. They will be fabricated to fit firmly against your teeth and avoid irritation of your lips, tongue, and gums. When your first set is ready, you will return to our Bayside, NY dentist office to try them on and receive directions on how to wear and care for the aligners.
We will advise you to wear the aligners for 22 hours a day and to only remove them to eat and brush and floss your teeth. You will need to advance to your next set of aligners about once a week. The length of your treatment and the number of aligners you will need is based on your cosmetic goals and the severity of your dental issues.
DISCOVER YOUR BEST SMILE
Book Your Appointment Today
Corbin Dental in Bayside and Oyster Bay are a family owned and operated Bayside and Oyster Bay dentist offices for patients of all ages. Our team is committed to improving smiles through patient-focused comprehensive dentistry.
NAVIGATION LINKS
BAYSIDE OFFICE
OYSTER BAY OFFICE
CONTACT INFO
facebooktwitterinstagram