Gum recession is a serious dental problem that is often caused by age, poor oral hygiene, or harshly brushing the teeth and gums. One of the most common causes of gum recession is gingivitis, which can quickly become periodontitis or gum disease. Gum disease is a dental condition that is linked to a number of serious health conditions including heart disease, stroke, and diabetes. However, when intercepted early, gum disease can be easily managed with little risk of further infection. Dr. Bruce Corbin and Dr. Richard Corbin are passionate about helping patients restore their teeth and gums at Corbin Dental.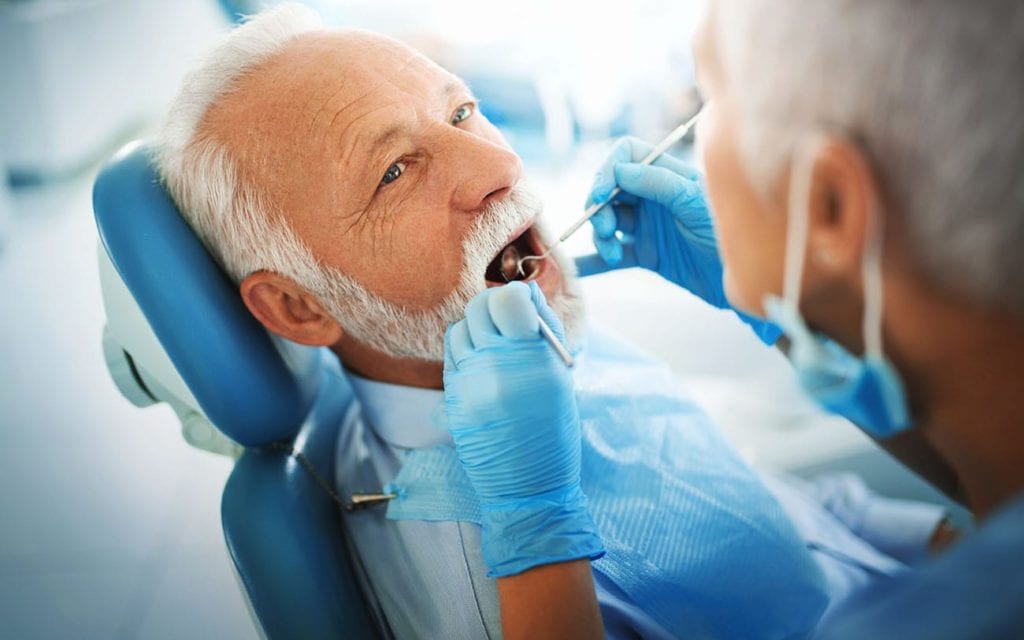 Benefits of Pinhole Gum Surgery
Pinhole gum surgery is a treatment option for receding gums that offers:
No scalpel
No grafting
Minimal discomfort
Fewer risks commonly associated with oral surgery
Faster recovery time
Immediate and permanent results
Contact our Bayside, Oyster Bay, or Jackson Heights office for a dental exam. Our dentists will be able to determine if this treatment option fits your dental needs.
Pinhole Gum Surgery Treatment
To begin this surgical procedure, we will give you a local anesthetic for your relaxation and comfort. A very small and specifically designed needle is used to create a hole in the gums. This hole gently repositions existing gum tissue to create a longer and more pleasing gum line. Collagen strips are then strategically placed under the gums to support the placement and natural tissue recovery. Pinhole gum surgery treatment recovers exposed tooth roots for reduced sensitivity and an aesthetically pleasing result. Once the treatment is complete, we will provide post-treatment care instructions and you can enjoy your new smile.
Schedule an Appointment
If you would like to receive gum treatment in our dental office, call our Bayside office at (718) 395-3458, our Oyster Bay office at (516) 200-1706, and our Jackson Heights, NY office at (347) 305-0268. You may also schedule an appointment online.