Building Beautiful Smiles in Oyster Bay, NY
Corbin Dental in Oyster Bay, NY offers a wide range of dental services to address many cosmetic, general, and restorative needs. Our dental practice is committed to excellence in dental care, so we work with each of our patients on an individual basis to improve the health, function, and beauty of their natural smile.
Cosmetic Dentistry in Oyster Bay, NY
We understand that your smile is one of the first things others notice about you. Aside from that, it is important for patients to have a smile they are proud to show office. At Corbin Dental in Oyster Bay, we design, create, and implement healthy, beautiful smiles.
With state-of-the-art digital and laser technology, we can enhance the treatment planning phase, create high-quality restorations, employ modern techniques to help you achieve the smile of your dreams.
Whether you want to make minor changes to your smile or transform your smile with a complete smile makeover in Oyster Bay, our team of experienced dentists can provide you with the care you need.
Cosmetic Dentistry Services:
We offer a full range of cosmetic dentistry services to address many common dental concerns. From crooked teeth and discolored teeth to damaged and worn teeth, we have solutions you need to restore beauty and balance to your smile.
Family Dentistry in Oyster Bay
Corbin Dental makes every effort to accommodate the scheduling needs of our patients. Family dental care can make it more convenient for busy parents and caregivers to keep everyone's smile healthy. Routine dental care should be an important part of your overall health care and it supports good health and wellness. Keeping a growing or aging smile free of disease and functioning comfortably is the key to enjoying your best quality of life. Corbin Dental in Oyster Bay offers the services you need to maintain, restore or enhance your natural smile.
Areas We Serve
Our Oyster Bay dentist office is conveniently located at 216 South Street. Our dental practice is easy to get to and we welcome families and patients from many of the surrounding communities. We're ready to welcome patients of all ages from the following communities near you:
Patient Resources
We aim to make your dental visit as convenient and efficient as possible. Here you will find all the valuable information regarding the patient experience.
Dentist Near You Welcoming New Patients in Oyster Bay, NY
For patients in Oyster Bay and surrounding local communities near you, we invite you to visit Corbin Dental. We provide high-end cosmetic dentistry as well as full-service dental care for all of your dentistry needs. Through advanced dental technology, a commitment to dental excellence, and open communication, we are able to deliver high-quality results and get patients one step closer to their ideal smile.
Oyster Bay Dentist Office Near You
216 South St.
Oyster Bay, NY 11771
Call: (516) 922-5888
Office Hours
Mon: 9:00AM – 5:00PM
Tue: 10:00AM – 7:00PM
Wed: 9:00AM – 5:00PM
Thu: 9:00AM – 6:00PM
Sat: 8:00AM – 2:00PM
Meet Our Oyster Bay Team
---
Steven Talerman, DDS
Dr. Talerman has been Practicing Dentistry since 1990 and specializes in that practice in Cosmetic, Implant, and General Dentistry. He graduated from Syracuse University with a BS in Psychology and Biology and went on to receive his Doctorate of Dental Surgery at NYU and completed his residencies at Montefiore and Jamaica hospitals in New York.
Dr. Talerman is a member of the Academy of Cosmetic Dentistry, the Academy of General Dentistry, Nassau County Dental Society, and the American Dental Society.
In his spare time, he enjoys athletics of every kind and is an avid skier, bicyclist, runner, and triathlete. When he is not spending time with his kids or traveling, you can find him on his Harley.
---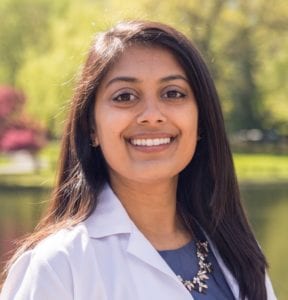 Dr. Meghana Sharma
Dr. Meghana Sharma was born and raised in Monmouth County, New Jersey with her family. She pursued her education at Emory University, majoring in Economics, and continued her graduate studies at Tufts University School of Dental Medicine.
Following dental school, Dr. Sharma moved to New York City and completed a general practice residency program at Montefiore Hospital. Since then, Dr. Sharma has moved to Brooklyn and enjoys picnics in parks with her puppy, traveling to new places, and cooking.
Dr. Sharma is a member of the American Dental Association, New York Dental Association, and Massachusetts Dental Association. She is certified in Invisalign and is constantly striving to learn the newest techniques in dentistry. Dr. Sharma is also a member of the American Academy of Facial Esthetics and is certified to do botulinum toxin injectables to treat orofacial asymmetries and TMJ pain.
---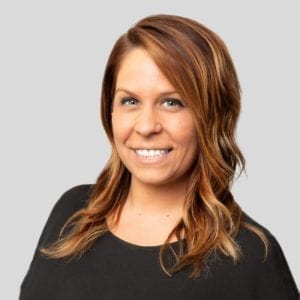 Danielle Nagle: Practice/Office Manager
Danielle has over 18 years of experience in the dental industry. She started her career as a dental assistant and after 10 years, she realized she had a passion and an aptitude for managing and treatment planning and transitioned to office manager.
As office manager, Danielle assists with the insurance and financial aspects of patient treatment plans. She believes that patient care is her number one priority and her door is always open for any concerns or questions patients might have. In her spare time, she enjoys trying new restaurants, cooking, and wine tastings.
---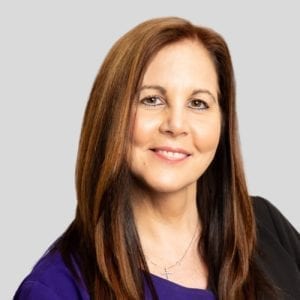 Christine Maier: Registered Dental Hygienist
Christine graduated from NYU College of Dentistry where she received the prestigious Stephenson award for clinical proficiency. She has been in the dental field for over 25 years and part of Corbin Dental for over 15 years. Treating patients with the utmost care means everything to her.
When she is not taking care of her patients, she is at home enjoying time with her husband and children.
---
Teona Smith: Registered Dental Hygienist
Teona graduated from New York City College of Technology, where she received 100% on her Clinical Board Examination in the applications of Dental Hygiene. She is certified in the administration of Local Anesthesia and Nitrous Oxide to ensure your experience is a painless one.
Continuing her education in Health Services Administration, Teona will go on to teach the clinical aspects of Dental hygiene in her spare time. She enjoys instilling confidence in her patients to take control of their oral health. When Teona is not brightening smiles, she enjoys traveling with her newlywed husband and loves to cook.
---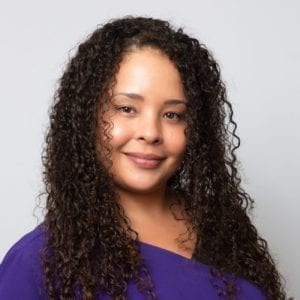 Rosemary Suarez: Dental Assistant
Rose has been a part of Corbin Family Dental for seven great years. She believes that the best part of her job is to make her patients' experience with the office a pleasant one and she strives to make the patients feel relaxed and comfortable.
"I want my patients to look forward to showing off their incredible smile that we created together". When Rose is not putting patients' nerves at ease she is spending time with her daughter.