Are you are interested in straightening your teeth but do not want to deal with metal braces? Thanks to Invisalign®, the most advanced clear aligner system in the world, getting straighter teeth is easier than ever. Many people worldwide are already enjoying the benefits clear aligners have to offer. Corbin Dental is a cosmetic dentistry office located in Jackson Heights NY. As Invisalign providers, they offer patients the option of getting a straighter, better looking smile more discreetly.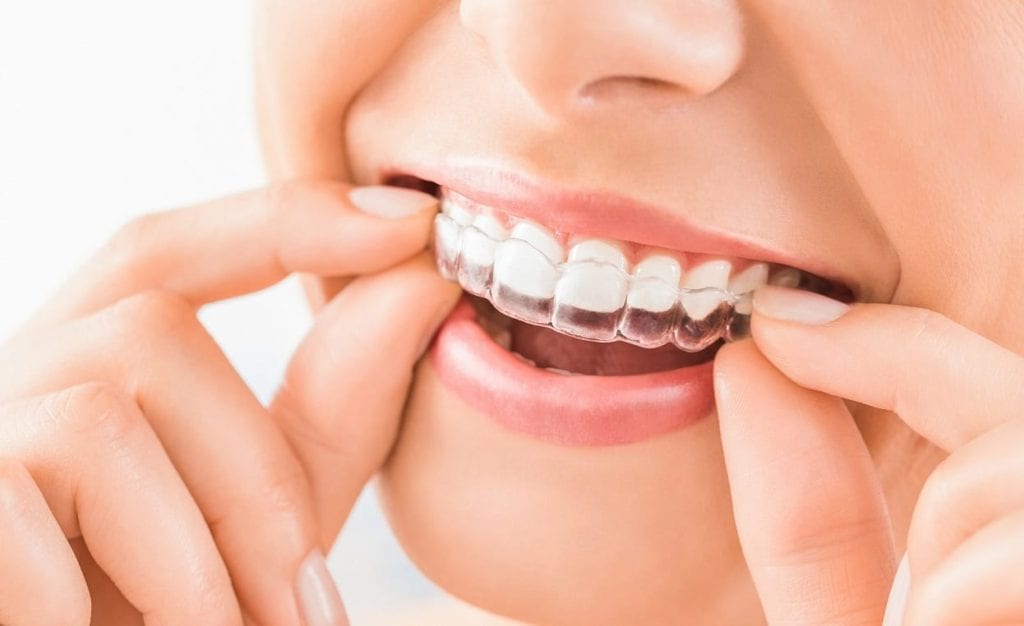 About Invisalign® in Jackson Heights, NY
Invisalign is a set of custom made clear, removable aligners used to gradually straighten your teeth. They are made from SmartTrack® material, an ultra-thin, multi-layer polymer material that was specifically designed for the Invisalign system. The aligners are comfortable, clear and deliver predictable results in faster amount of time.
Your dentist will take digital impressions of your teeth and use them to evaluate your smile and create a personalized treatment plan using 3-D imagery and CAD/CAM software. Thanks to digital impressions, gross molds will not be necessary. The 3-D images of your teeth will be used to map out a custom treatment plan that will gently move your teeth into alignment.
Once your aligners are ready, you will come in to have the first set of aligners placed and learn how to care for them. In general, you should wear your Invisalign invisible braces for at least 22 hours a day, taking them out to eat and for daily oral hygiene. Your dentist will give you instructions on when to advance to your next set of aligners.
Invisalign® vs Braces
There are many benefits to choosing Invisalign over metal braces. Traditional metal braces are known to be bulky and uncomfortable. Braces are made of brackets that are bonded to the teeth and then connected to a metal wire. The parts that protrude from the teeth can often cause discomfort and can scratch or cut the inside of your lips.
The most notable benefit to choosing Invisalign over metal braces is the fact that they are removable. This allows you to take better care of your teeth by continuing a normal daily oral hygiene routine. Being able to remove the aligners to brush your teeth eliminates the risk of tooth enamel staining from permanently attached metal brackets. It also allows you to remove them to eat and continue a healthy diet. No more worrying about food restrictions or remnants of food getting stuck in your brackets!
Invisalign clear aligners are see-through barely noticeable compared to metal braces which are often unsightly. Since the clear aligners are made from molds of your teeth, they sit comfortably against your teeth.
How much is Invisalign®?
The Invisalign treatment will cost between $3,000 – $7,000 which is similar to the cost of braces. The severity of your crooked teeth or other condition means you will need a longer treatment time and will cost more. Also, the final cost will depend on the amount your dental insurance will cover. Every dental insurance plan is different and it's the responsibility of the patient to know how much will be covered.